Want to work with the top developers of taxi apps? Engage an Indian bespoke app development company for taxi services. For Android and iOS, our team creates, develops, and launches taxi booking apps.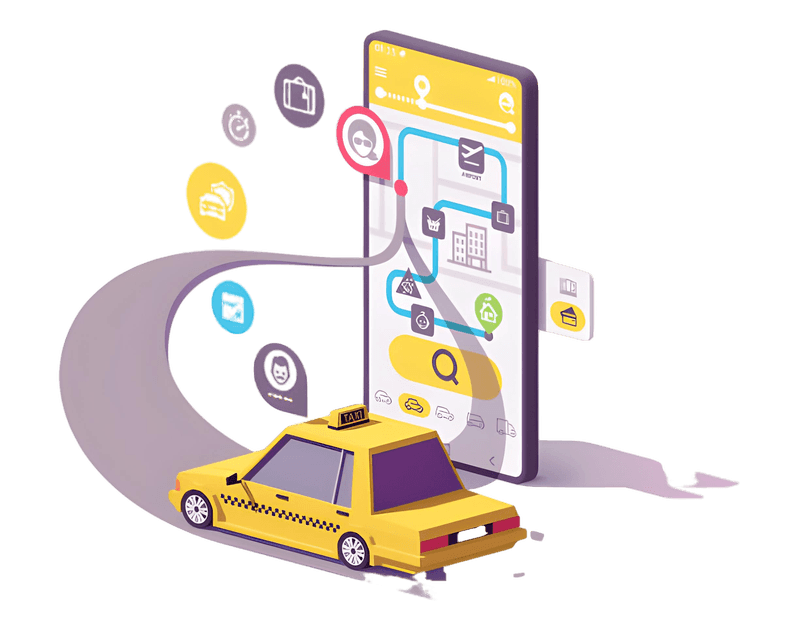 You Can Simplify Your Taxi Business With Automation
Do you need to manually calculate the salary of each driver as you follow them? Have you thought about going digital for your company to operate more successfully and effectively? With the aid of skilled taxi booking App development, you can automate everything from cab reservations and payments to providing reports and tracking drivers and vehicles.
Ready to talk about your project?
Hire us right now, and together, let's create something amazing.
Features of a Successful Taxi Booking App